May 27, 2017
Brittany & Mayowa had a beautiful Nigerian wedding at their church, Faith 4 Life, in Round Rock, Texas. After their extravagant ceremony, the couple and their guests reconvened at the Renaissance Hotel in north Austin. This was the first Nigerian wedding I had the pleasure of photographing, and I absolutely loved it. I love being able to photograph weddings where I get to learn so much about the couple and their lives as the day passes. It's beautiful.
I started the day by meeting the boys in their hotel room at Renaissance Austin. If you ever get the chance to book one of their suites, DO IT. All of the upholstery and decor were so fancy! Their room made a perfect backdrop for grabbing some detail shots while Mayowa got ready.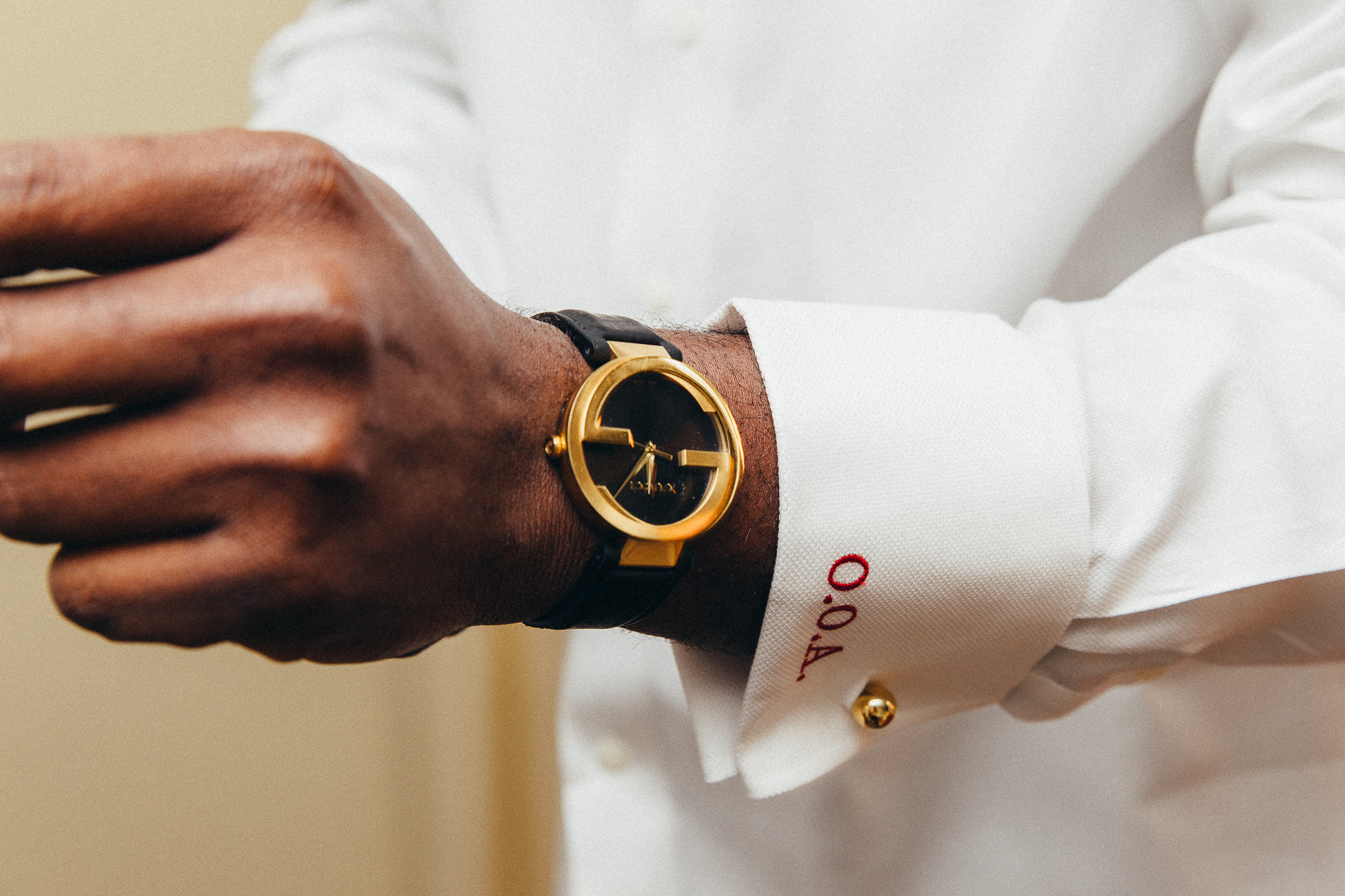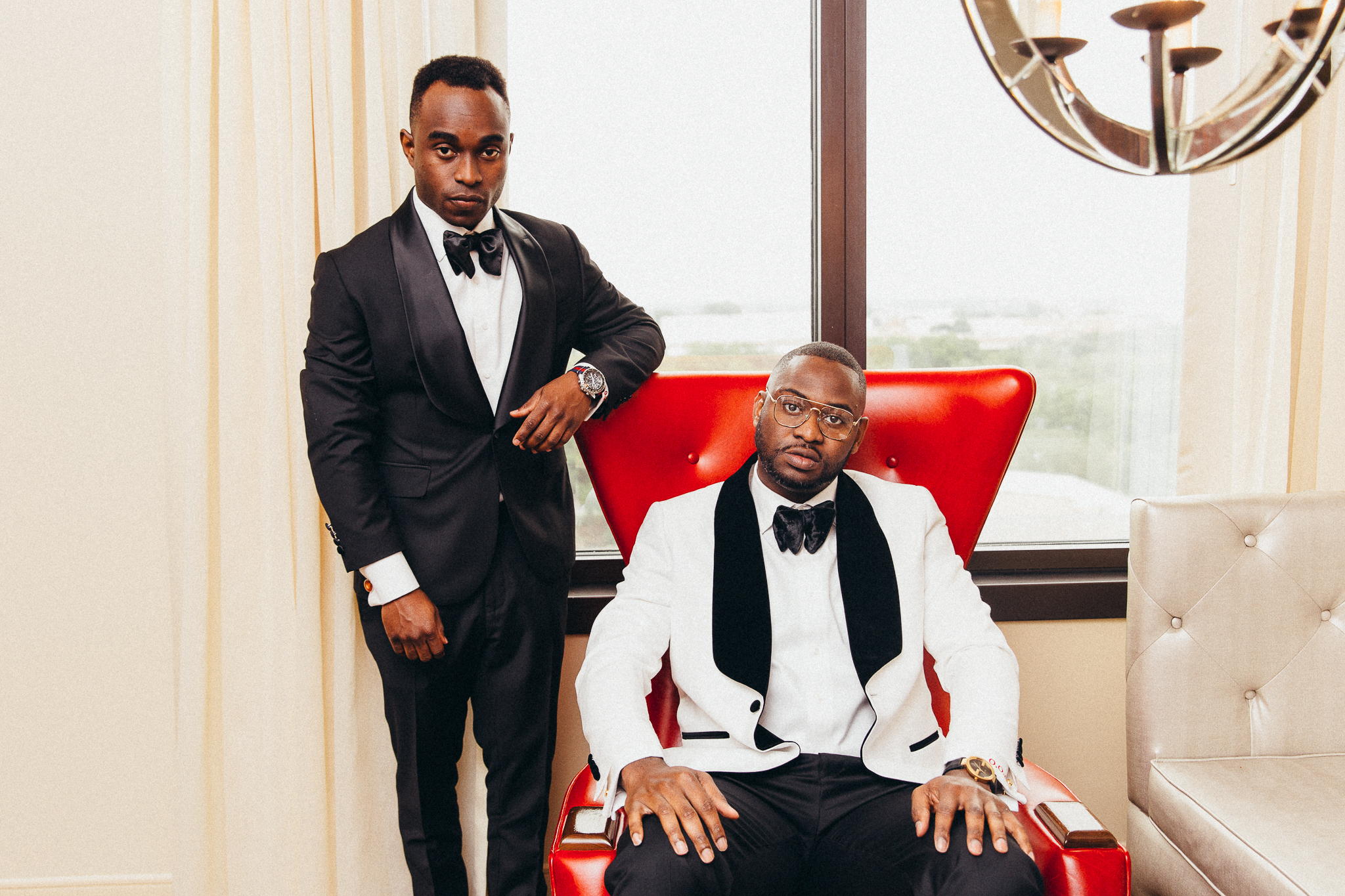 When Mayowa was ready, we all made our way to their church, Faith 4 Lyfe. I met with my other photographer and got to capture Brittany getting ready and putting her dress on with her mother. Their ceremony started soon after and it was absolutely gorgeous inside. There was a purple & gold theme throughout the wedding and they tied it in perfectly; many guests wore purple & gold too! I loved how much energy the wedding party had as they danced down the aisle together.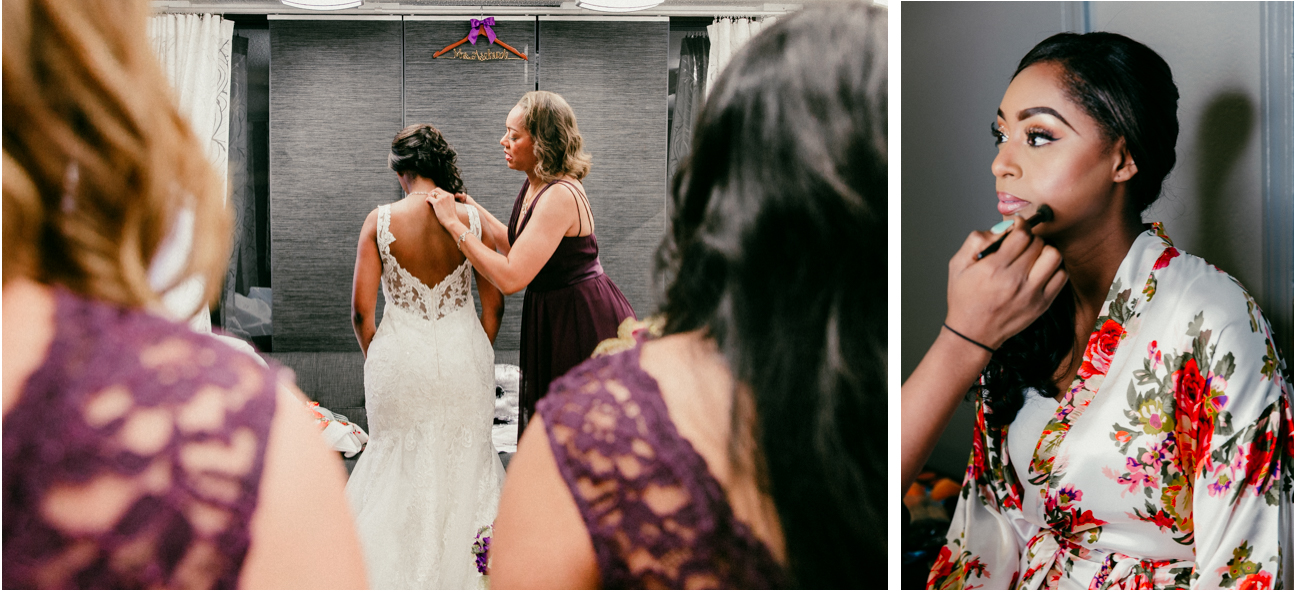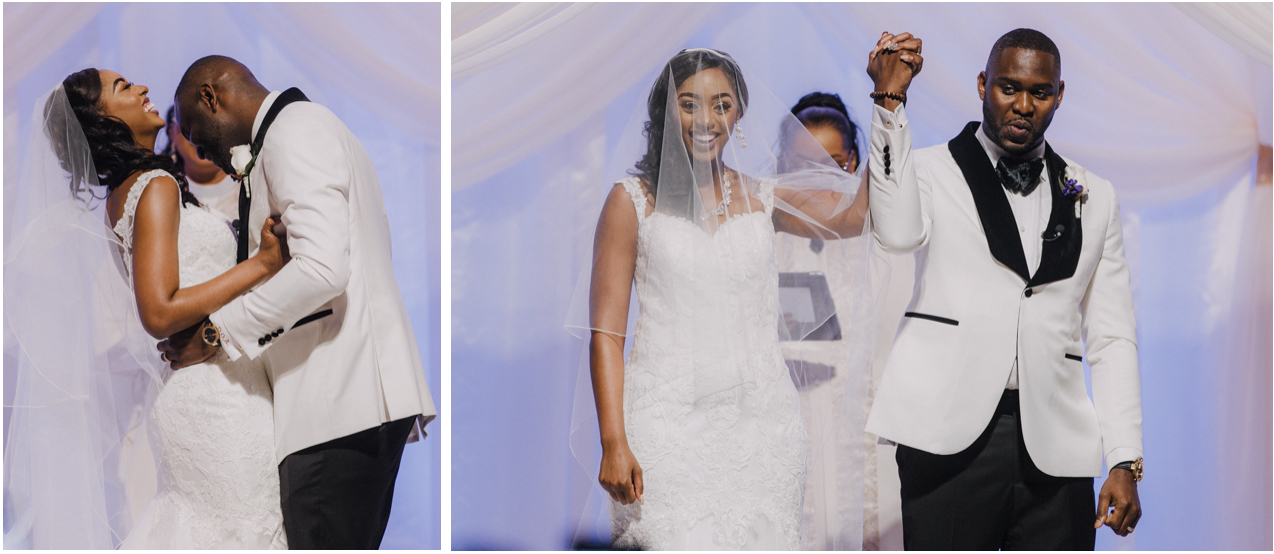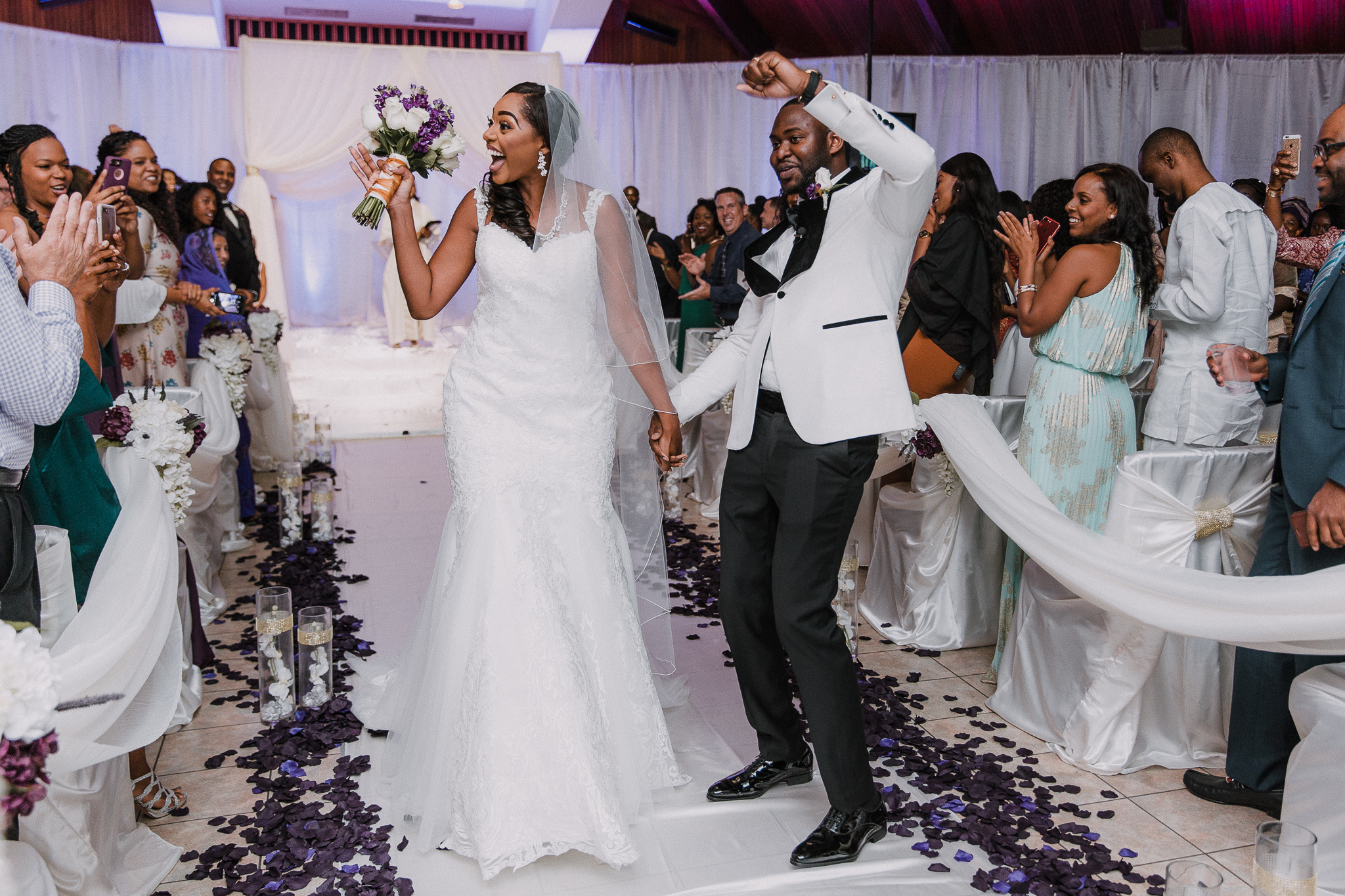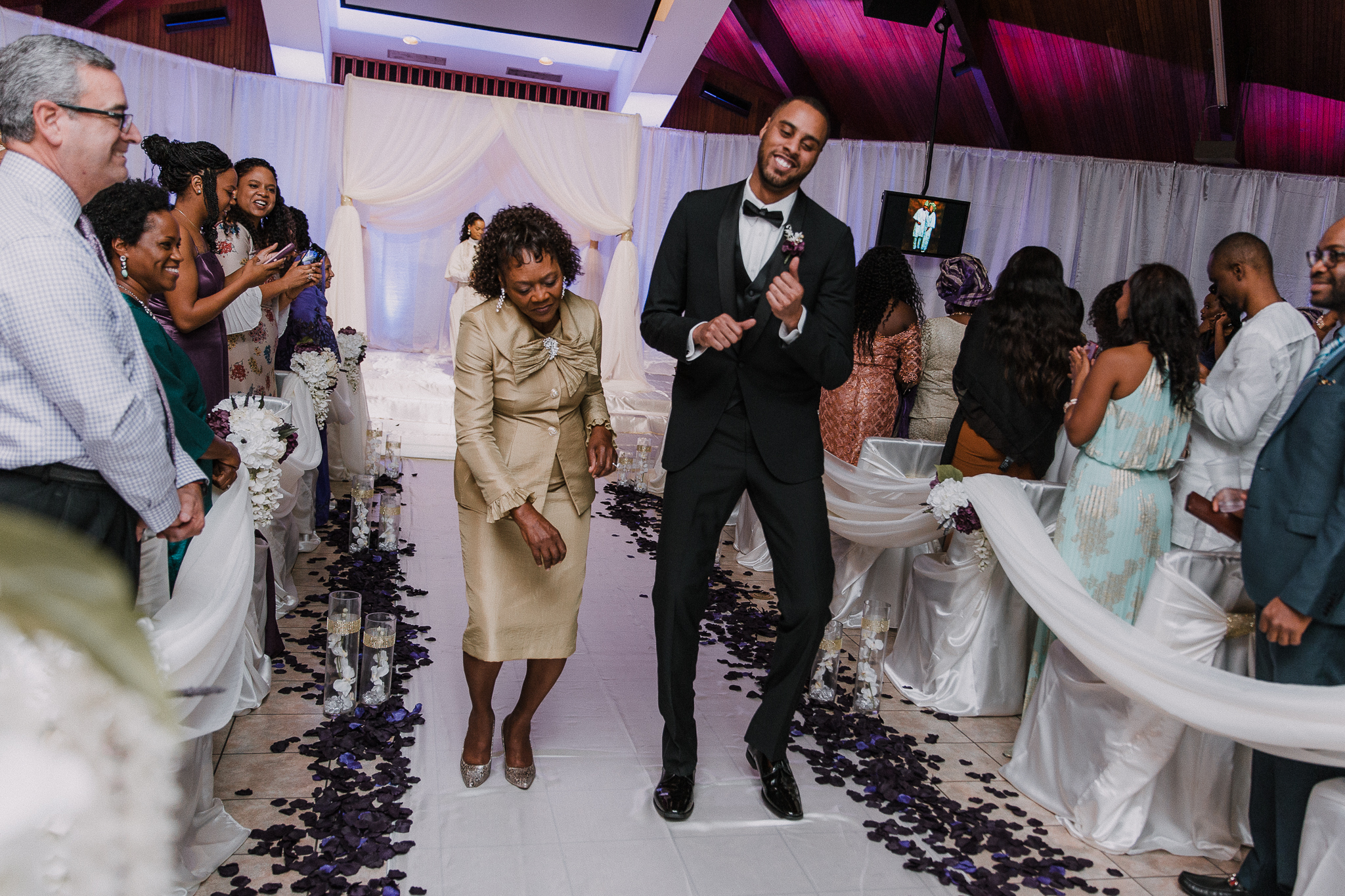 After the ceremony, I got a chance to see and photograph the reception before any guests arrived. Renaissance did a fantastic job setting everything up and sticking to the couple's theme. It was absolutely gorgeous! It even featured a candy bar, which everyone knows is my FAVORITE. When the couple made their grand entrance, their guests gathered around them and began to dance and "sprayed" dollar bills in celebration. That's a pretty cool wedding gift if you ask me! I had the absolute best time capturing all of the fun and happiness during their day.